NL Architecture Week
Presented by:
Newfoundland and Labrador Association of Architects
Category:
Arts and Entertainment
Price:
$0
Date:
September 15, 2018 – September 21, 2018
Time:
10:00 AM – 10:00 PM
Address:
St. John's, Newfoundland and Labrador,
Website:
https://www.nlarchitectureweek.com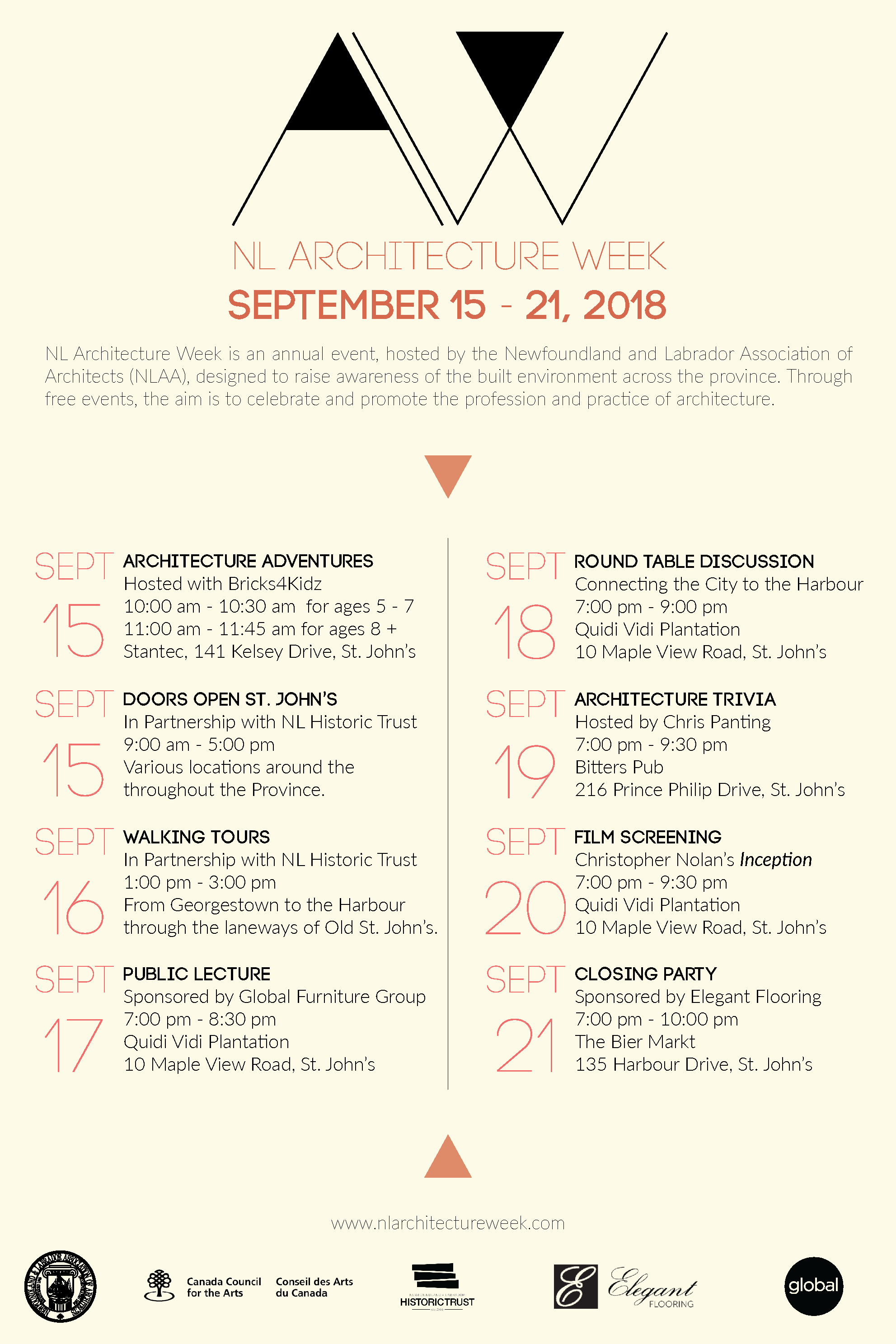 The Newfoundland and Labrador Association of Architects (NLAA) are pleased to announce the second NL Architecture Week, which will be hosted from September 15th 2018 to September 21st 2018. Even this year the Architecture Week includes several free events to promote architecture and engage the public in a discussion about the future of our built environment.
The NL Architecture Week was inaugurated in 2017 with the goal to increase awareness of architecture in Newfoundland and Labrador and to strengthen the collective understanding of architecture and the built environment, both locally and throughout Canada.
All the events are free and open to the public
—-
At Volunteer St. John's we do our very best to make sure event information is accurate and reliable; however, mistakes or unannounced changes may occur so we do not guarantee accuracy and will not be held responsible for errors. If your event is listed incorrectly or if you would like to provide additional or more accurate information please
contact us
.
Social Media Links
Get Directions
St. John's, NL