NL Sexual Assault Crisis and Prevention Centre
Organization Type:
Social & Community Services
Address:
15 HALLETT CRESCENT SUITE 101, St. John's, Newfoundland and Labrador A1B 4C4
Contact:
Mary
Phone:
7096899109
Website:
https://endsexualviolence.com/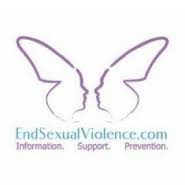 We are a non-profit, community-based, charitable organization that exists to support individuals of all genders who have been impacted by sexual violence. We operate from a feminist, pro-choice, trauma-informed, person-centered perspective where individuals with lived experienced are honoured for their unique strengths, needs, skills, and abilities. The NLSACPC aspires to a world where all individuals are empowered and mobilized to create communities free from sexual violence. We provide a leadership role in listening to, believing, and supporting individuals who have experienced sexual violence through empowerment, advocacy, and awareness.
Social Media Links
NL Sexual Assault Crisis and Prevention Centre's Volunteer Opportunities
Organization:
NL Sexual Assault Crisis and Prevention Centre
Category:
Social and Community Service
Description:
Our volunteers become part of a dedicated group of people who provide an invaluable service to our community and to survivors of sexual violence in the province of Newfoundland and Labrador.
…Read More
Contact NL Sexual Assault Crisis and Prevention Centre
Get Directions
15 HALLETT CRESCENT SUITE 101, St. John's, Newfoundland and Labrador A1B 4C4