The Refugee and Immigrant Advisory Council
Organization Type:
Social & Community Services
Address:
204 Water Street, Suite 3000, St. John's, Newfoundland and Labrador A1C 1A9
Contact:
Projects Coordinator
Phone:
709-754-4122
Website:
http://www.riac.ca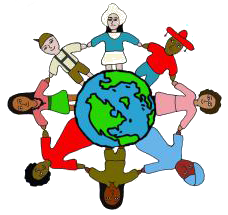 The Refugee and Immigrant Advisory Council is a charitable organization that assists newcomers to Canada and St. John's. We don't try to integrate newcomers, but rather give them the tools they need to participate in the community to the best of their abilities. We also provide information to the general public about the challenges many newcomers face, in order to make our city a more welcoming place that is better-equipped to interact with people from diverse origins and circumstances.
Social Media Links
The Refugee and Immigrant Advisory Council's Volunteer Opportunities

Organization:
The Refugee and Immigrant Advisory Council
Category:
Education / Training / Teaching
Description:
The Refugee and Immigrant Advisory Council, a local nonprofit organization that provides information and assistance to refugees and immigrants in St. John's, seeks motivated, dedicated
…Read More
Contact The Refugee and Immigrant Advisory Council
Get Directions
204 Water Street, Suite 3000, St. John's, Newfoundland and Labrador A1C 1A9