2017 Tim Hortons Brier
Presented by:
Mile One Centre
Category:
Sports and Fitness
Date:
March 4, 2017 – March 12, 2017
Address:
50 New Gower Street, St. John's, Newfoundland and Labrador A1C 1J3
Website:
http://mileonecentre.com/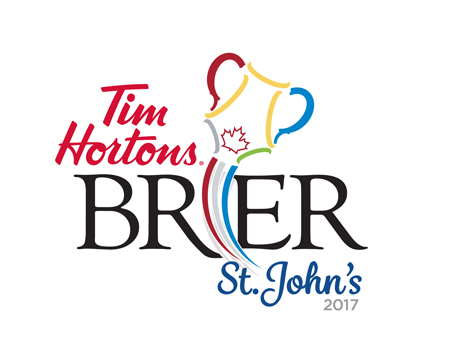 The 2017 Canadian Men's Curling Championship will be played March 4-12 at Mile One Centre in St. John's.
In addition to the curling action at Mile One Centre, the World Famous Patch will be set up in the adjacent St. John's Convention Centre, which is connected to the arena by a covered pedway.
TICKET INFORMATION
Classic Full Event Passes $499.00 (plus tax and service charge)
• Same Great Seat for all 22 Draws
• Access to The Patch with Live Entertainment
• Athlete Interviews
• Autograph Sessions
• Much, much more!
Classic Championship Weekend Mini Package: Final 6 draws plus any necessary tiebreakers
Opening Weekend Mini Package: First 5 draws on opening Saturday and Sunday
Custom Mini Pack 1: First 10 draws
Custom Mini Pack 2: Final 9 draws plus any necessary tiebreakers.
VOLUNTEER INFORMATION
Be a part of this incredible week of curling! As a volunteer, you will be able to experience this world-class event from a unique, behind-the-scenes perspective where you will have the opportunity to be up close and personal with some of the best curlers in the world.
What are the benefits of volunteering?
• Receive the official volunteer clothing
• Limited edition volunteer pin (not available to the general public)
• Invitation to the volunteer appreciation party and volunteer rallies
• Access to the famous Patch with live entertainment and large screen TV coverage of the Tim Hortons Brier
• Volunteer handbook
More information at: http://mileonecentre.com/event/2017-tim-hortons-brier/2017-03-04/
—-
At Volunteer St. John's we do our very best to make sure event information is accurate and reliable; however, mistakes or unannounced changes may occur so we do not guarantee accuracy and will not be held responsible for errors. If your event is listed incorrectly or if you would like to provide additional or more accurate information please
contact us
.
Social Media Links
Get Directions
More events at Mile One Centre
No Entries Found
Other Events