Alice and More Wonderlands
Presented by:
Kittiwake Dance Theatre
Category:
Arts and Entertainment
Price:
$40
Date:
October 3, 2019 – October 3, 2019
Time:
10:00 AM – 11:30 AM
Address:
95 Allandale Road, St. John's, Newfoundland and Labrador A1B 3A3
Website:
http://www.kittiwakedancetheatre.ca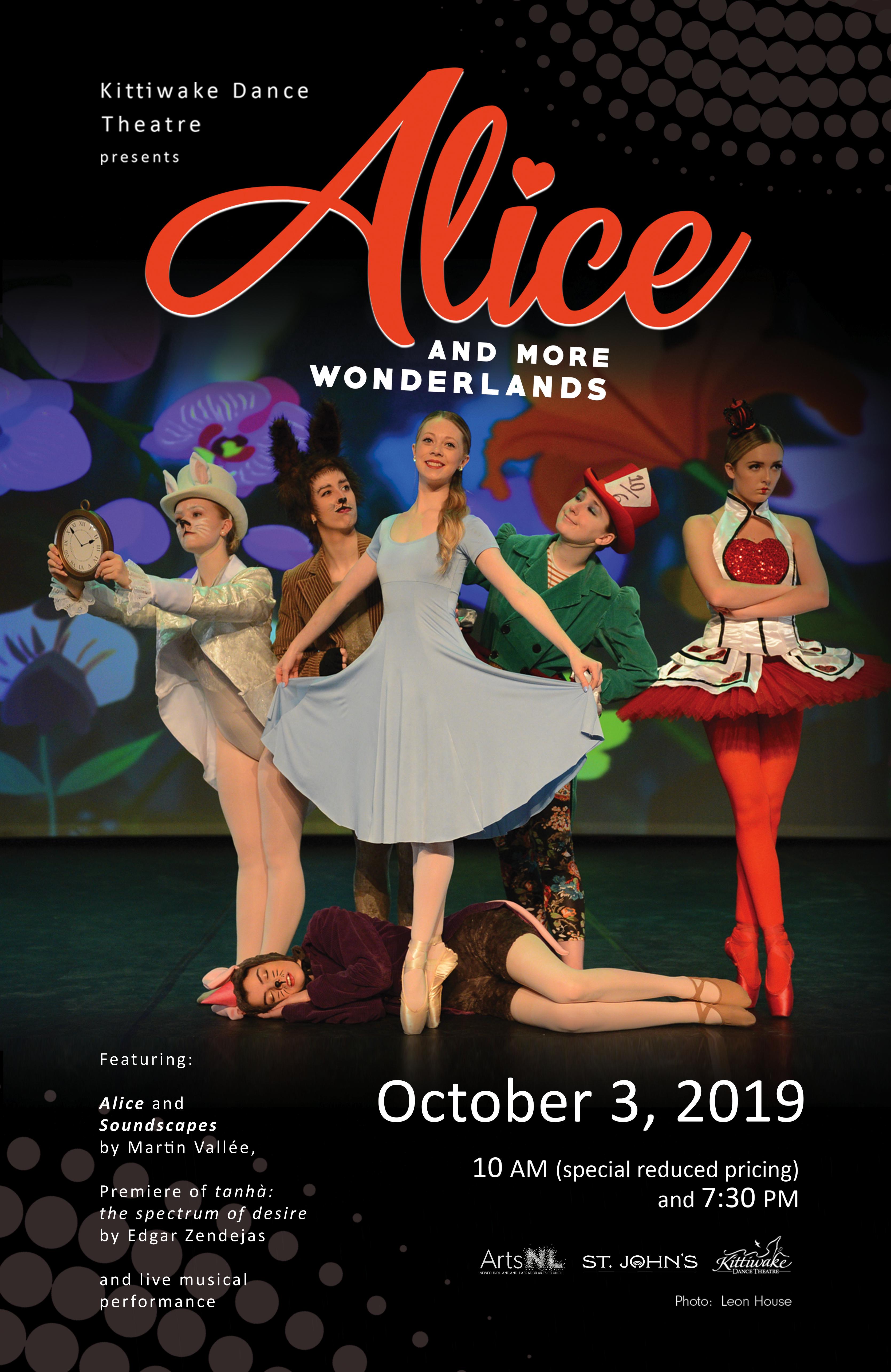 The Mad Hatter, Queen of Hearts, Tweedledum and Tweedledee – Kittiwake Dance Theatre presents Martin Vallée's one-act ballet Alice! Also on the bill is Vallée's Soundscapes and the world premiere of tanhà: the spectrum of desire by Montreal choreographer Edgar Zendejas. With music performed by the Strong Harbour Strings Faculty Collective. A show the whole family will enjoy!
Two shows: 10:00am (special matinee pricing) and 7:30pm
—-
At Volunteer St. John's we do our very best to make sure event information is accurate and reliable; however, mistakes or unannounced changes may occur so we do not guarantee accuracy and will not be held responsible for errors. If your event is listed incorrectly or if you would like to provide additional or more accurate information please
contact us
.
Social Media Links
Get Directions
More events at Arts and Culture Centre
No Entries Found
Other Events