Constellations
Presented by:
LSPU Hall
Category:
Arts and Entertainment
Price:
$11.50
Date:
February 25, 2017 – February 25, 2017
Time:
8:00 PM
Address:
3 Victoria Street, St. John's, Newfoundland and Labrador A1C 3V2
Website:
http://rca.nf.ca/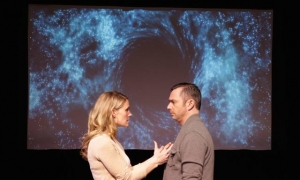 Constellations is a two-person show that presents a single relationship, between the characters Marianne and Roland, as a series of possibilities. The characters are seen to recreate, slightly, several important moments from their relationship. They meet, fall in love, get married or they meet, don't fall in love, and don't get married. They stay together, they break up. It's an ingenious piece of theatre that allows for multiple views of the same two people. Central to the story that slowly unfolds, is that the couple is also forced to deal with the ultimate reality of life: death.
Written by Nick Payne
Directed by Todd Hennessey
Produced by Hard Ticket Theatre
Presented by Resource Centre for the Arts
More information at: http://rca.nf.ca/event/constellations/
—-
At Volunteer St. John's we do our very best to make sure event information is accurate and reliable; however, mistakes or unannounced changes may occur so we do not guarantee accuracy and will not be held responsible for errors. If your event is listed incorrectly or if you would like to provide additional or more accurate information please
contact us
.
Social Media Links
Get Directions
More events at LSPU Hall
No Entries Found
Other Events