Gerry Dee Live
Presented by:
Mile One Centre
Category:
Arts and Entertainment
Price:
$39
Date:
December 30, 2016 – December 30, 2016
Time:
7:30 PM – 9:30 PM
Address:
50 New Gower Street, St. John's, Newfoundland and Labrador A1C 1J3
Website:
http://mileonecentre.com/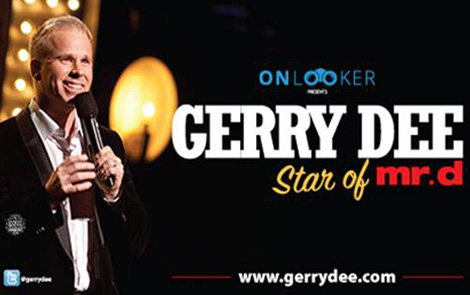 With special guest Terry Ryan
MR.D
GERRY DEE BRINGS HIS STANDUP
COMEDY to NEWFOUNDLAND!
LIVE AT MILE ONE CENTRE FRIDAY, DECEMBER 30TH, 2016
Set to wrap his widely popular three-city arena tour next Friday in Halifax, funnyman Gerry Dee has announced a new slate of stand-up shows for late-2016 and early-2017.
Based on Gerry Dee's real-life experiences as a high school teacher, CBC's Mr. D follows the misadventures of school teacher Gerry Duncan, nicknamed Mr. D, as he struggles to keep one step ahead of his students at the prestigious private school, Xavier Academy. Debuting in January 2012 to 1.23 million viewers, the program was the highest rated scripted show premiere for the network in 7 years.
Season 6 premieres on CBC in fall of 2016.
TICKETS ON SALE NOW!
More information at: http://mileonecentre.com/event/gerry-dee/2016-12-30/
—-
At Volunteer St. John's we do our very best to make sure event information is accurate and reliable; however, mistakes or unannounced changes may occur so we do not guarantee accuracy and will not be held responsible for errors. If your event is listed incorrectly or if you would like to provide additional or more accurate information please
contact us
.
Social Media Links
Get Directions
More events at Mile One Centre
Other Events