New Year's Eve at O'Reilly's on George Street
Presented by:
O'Reilly's
Category:
Bar and Drink
Date:
December 31, 2017 – January 1, 2018
Address:
13 George Street, St. John's, Newfoundland and Labrador A1C 1M3
Website:
http://www.oreillyspub.com/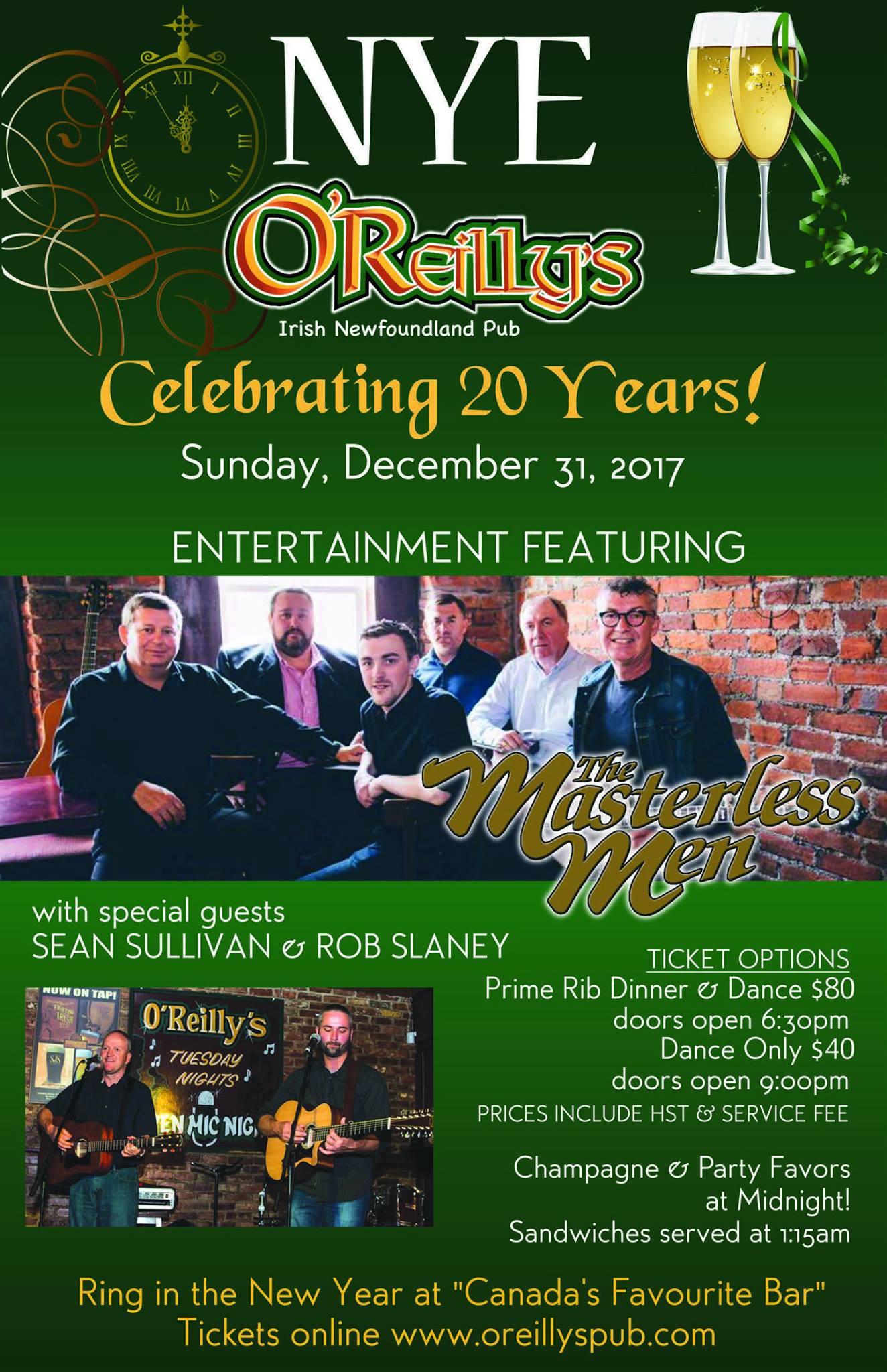 Champagne & Party Favors at Midnight!
Sandwiches served at 1:15 am
Entertainment featuring…
The Masterless Men with special guests Sean Sullivan & Rob Slaney
—-
At Volunteer St. John's we do our very best to make sure event information is accurate and reliable; however, mistakes or unannounced changes may occur so we do not guarantee accuracy and will not be held responsible for errors. If your event is listed incorrectly or if you would like to provide additional or more accurate information please
contact us
.
Social Media Links
Get Directions
More events at O'Reilly's Irish Newfoundland Pub
No Entries Found
Other Events