Paddle in Paradise
Presented by:
Avalon Dragons
Category:
Festivals
Price:
$0
Date:
August 17, 2019 – August 17, 2019
Time:
8:00 AM – 4:30 PM
Address:
Octagon Pond, Paradise, Paradise, Newfoundland and Labrador
Website:
https://www.avalondragons.com/paddle-in-paradise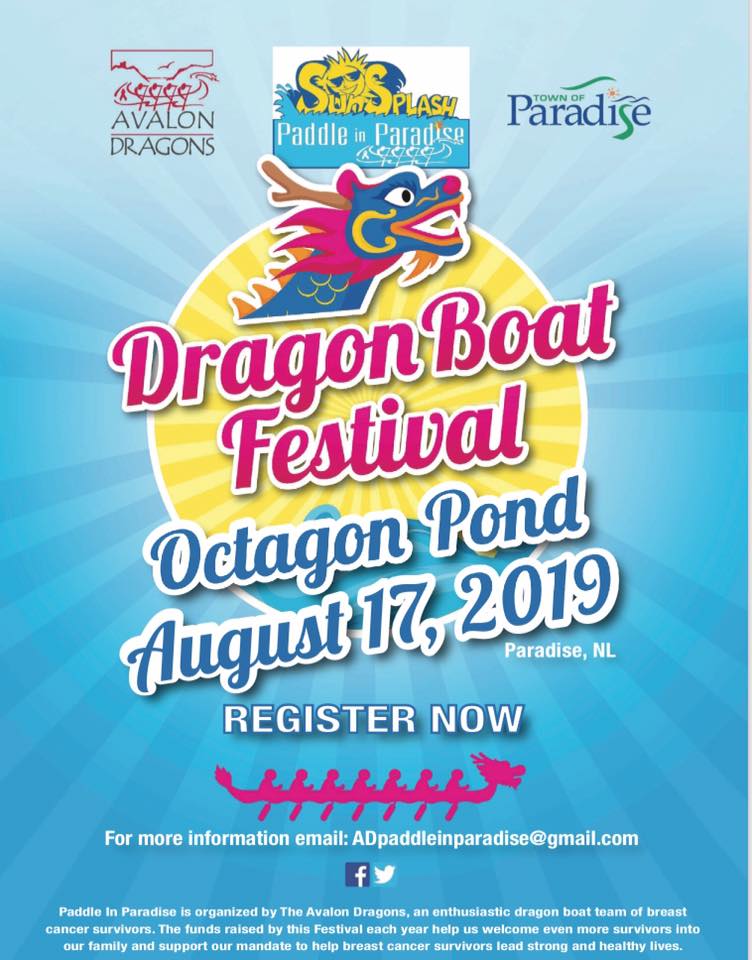 Help Volunteer for the Avalon Dragons/Town of Paradise event: Paddle in Paradise Dragon Boat Festival on August 17th/2019. We need volunteers to help this event run smoothly!
Up to 40 community and corporate teams will hit Octagon Pond in Paradise- for a great day of dragon boat racing. Community teams and the Avalon Dragons will race throughout the day, with the opportunity for teams to win prizes as well as raise money for the Avalon Dragons Breast Cancer survivors team. There will also be family friendly activities and food concessions throughout the day.
Website here: https://www.avalondragons.com/paddle-in-paradise
—-
At Volunteer St. John's we do our very best to make sure event information is accurate and reliable; however, mistakes or unannounced changes may occur so we do not guarantee accuracy and will not be held responsible for errors. If your event is listed incorrectly or if you would like to provide additional or more accurate information please
contact us
.
Social Media Links
Get Directions
Octagon Pond, Paradise