Froude Avenue Community Centre
Organization Type:
Social & Community Services
Address:
89 Froude Ave, St. John's, Newfoundland and Labrador A1E 3B8
Contact:
Jessica Hillier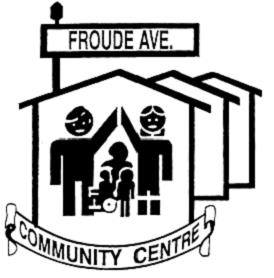 The Froude Avenue Community Centre is a facility that is dedicated to providing opportunities and resources for people of all ages and backgrounds, by developing diverse programs and services that encourages citizen involvement and a strong active community while striving to promote the social, cultural, and healthy lifestyles of its residents and visitors.
The idea for the community centre began when Newfoundland and Labrador Housing Corporation (N.L.H.C) initiated a Tenents Relations Program in July 1983, in an attempt to increase and improve communications between the tenants of non-profit housing and the landlord, N.L.H.C. The thrust of this program was, and still is, to encourage the tenants in different housing projects to become more involved in their community.
In effort to meet the above noted objectives, staff of the Tenants Relations Division developed a proposal and submitted it to Canada Mortgage and Housing corporation and the St.John's City Council for a community centre to open at 87-89 Froude Avenue. Since the successful opening of this centre in May 1985, four other centres have been opened: Rabbittown Community Centre(Graves Street); Virginia Park Community Centre(Harding Road); Buckmaster's Circle Community Centre(Navy Street) and MacMorran Community Centre(Brophy Place).
The mission of Froude Avenue Community Centre is: to encourage the involvement of tenants in their housing projects through the use of programs and activities implemented through the centre; to create a positive atmosphere, community spirit and co-operation; to help develop a better social environment by providing recreational, educational and social programs, as well as training and referrals.
Social Media Links
Froude Avenue Community Centre's Volunteer Opportunities
No Entries Found
Contact Froude Avenue Community Centre
Get Directions
89 Froude Ave, St. John's, Newfoundland and Labrador A1E 3B8