Home Again Furniture Bank
Organization Type:
Social & Community Services
Address:
58 Smallwood Drive, Mount Pearl, Newfoundland and Labrador A1N 1B1
Contact:
Maureen Lymburner
Website:
http://homeagainfb.ca/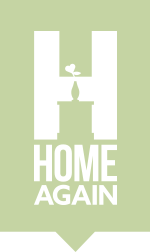 Home Again.  Two simple words.  But establishing a home isn't always simple.  For those in transition from situations of abuse, homelessness, prison or war, for the un and under-employed or for those with disabilities, the struggle to create a new life is just starting. Part of this struggle involves establishing a home. For those lacking the means or social connections to make that happen, Home Again Furniture Bank can assist.
Home Again Furniture Bank is a nonprofit organization that provides gently-used furniture and household items to individuals and families in need. Based in St. John's, Home Again works through a referral system of local agencies to ensure that everyone has a bed to sleep in.
Central to Home Again is a cycle of giving and receiving that provides our most vulnerable citizens the means to create a home. In providing furniture, Home Again also helps to empower individuals and families as they rebuild their lives.  Getting a good night sleep on a proper bed makes moving forward seem feasible. Having a sofa to relax on with family makes life more enjoyable.  Being able to offer family and friends a chair to sit on, or a table to gather around, brings dignity and pride.  
Home Again helps to build pride in homes and pride in our community.  Home Again is an eco-friendly charity.  Not only does our program help families, but we also provide a positive ecological impact as we divert furniture and home furnishings destined for local landfills.
Social Media Links
Home Again Furniture Bank's Volunteer Opportunities
No Entries Found
Contact Home Again Furniture Bank
Get Directions
58 Smallwood Drive, Mount Pearl, Newfoundland and Labrador A1N 1B1