Heart and Stroke Foundation
Organization Type:
Health & Medical
Address:
1037 Topsail Road, Mount Pearl, Newfoundland and Labrador A1N 5E9
Contact:
Katie Greene
Website:
http://www.heartandstroke.ca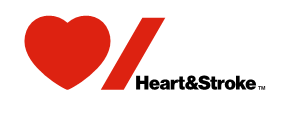 For more than 60 years, Heart & Stroke has been dedicated to fighting heart disease and stroke. Our work has saved thousands of lives and improved the lives of millions of others. You'll probably run into someone today who is alive and well thanks to the countless Canadians who have supported our cause with their time and donations.
Heart & Stroke is a leading funder of life-saving research, which has led to breakthroughs such as heart transplant surgery and a revolutionary stroke treatment that cuts the death rate by 50%.
Social Media Links
Heart and Stroke Foundation's Volunteer Opportunities
No Entries Found
Contact Heart and Stroke Foundation
Get Directions
1037 Topsail Road, Mount Pearl, Newfoundland and Labrador A1N 5E9