Virginia Park Community Centre
Organization Type:
Social & Community Services
Address:
51 Harding Road, St. John's, Newfoundland and Labrador A1A 5B2
Contact:
Amanda Chipman / Vicky Mullins
Website:
http://virginiapark.ca/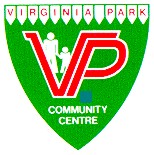 Our Centre has been in operation since July 17, 1987, and was opened by The Newfoundland and Labrador Housing Corporation. The main focus of the Virginia Park Community Centre was, and continues to be, to provide Social, Educational, Recreational as well as Career Development programs and services for the residents of Virginia Park. Program development is based on the needs of Tenants living in the 202 NLHC units of the Virginia Park area, with programs and services available for everyone from prenatal to senior citizens.
Purpose
The purpose of the Centres are as follows:
To encourage the involvement of Tenants in their Housing projects through the use of programs and activities implemented through the community Centre.
To create a positive atmosphere, community spirit, and co-operation.
To help develop a better social environment by providing recreational, educational and social programs, as well as training and referrals.
Social Media Links
Virginia Park Community Centre's Volunteer Opportunities
No Entries Found
Contact Virginia Park Community Centre
Get Directions
51 Harding Road, St. John's, Newfoundland and Labrador A1A 5B2